The entries that follow provide a general outline of the interests and goals which Urhobo Historical Society seeks to accomplish in its activities.
Other Web sites: http://www.waado.org

http://www.urhobo.kinsfolk.com
Petroleum Oil Fires: 1998-2000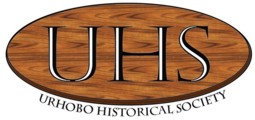 This web site seeks to create, through its networks, a community of Urhobos and their friends in cyberspace. Urhobo is a major Nigerian ethnic nationality in tropical Niger Delta. We invite interested visitors to this web site to become members of Urhobo Historical Society and to participate in its ventures. In so doing, they will contribute to the cultural and historical exploration of Nigeria's Niger Delta and one of its most fascinating and dynamic societies.
About Urhobo Historical Society
Urhobo Historical Society was inaugurated in a brief ceremony at LaGuardia Marriot Hotel, Queens, New York City, on August 29, 1999. Its original aim was expressed in its motto: "Serving Urhobo History and Culture." Despite its rapid growth, the Society has stayed close to its original mission. Actually, it has expanded its mission by linking Urhobo history and culture to the larger context of the Niger Delta.
Urhobo Historical Society has pursued its goals through two principal means. The first is the organization of its Annual Conferences. The first two such conferences were held in North America and were relatively small. The third and fourth Annual Conferences were held in London, United Kingdom. Both of these were large events. In 2004, the fifth Annual Conference will be held in Urhoboland. These conferences have provided important platforms for the study and promotion of Urhobo history and culture.
The second vehicle of Urhobo Historical Society for achieving its goals is through its Web sites. The first two of these have grown tremendously and are well regarded, particularly in academic circles. This is because they have largely been focused on documentation.
In now launching a third Web site, UHS expects to realize an expansion of its mission. We expect this Web site to build a community that allows several points of views, on Urhobo matters especially. We will encourage opinions and perspectives on Urhobo and Niger Delta affairs. The growth of the internet in Nigeria has allowed such participation to bring together those in Nigeria and those others in the Urhobo Diaspora. It is the building of such a community that is the principal goal of this third UHS Web site.
We see this third Web site as a vehicle for expanding membership of Urhobo Historical Society. It is that membership that will ultimately pursue the mission of the Society. We look forward to receiving into the embrace of UHS men and women who are dedicated in the art of service to the principles for which Urhobo Historical Society was founded. We are particularly interested in expanding the membership of Urhobo Historical Society among young men and women.
We will challenge all members of Urhobo Historical Society, old and new, to be active in discussing the affairs of Urhobo, Niger Delta, and Nigeria. Many of them are gifted writers. We look forward to reading their thoughts on how the future of their communities should be organized. In so doing, they will be contributing enormously to the goals and mission of Urhobo Historical Society.
This Web site will feature several community-type events that will include the following themes:
How to become an active member
Museum of African Art April 9 -- August 16, 2004
The Miracle of an Original Thought: Origins of Urhobo College
Contributions are invited.